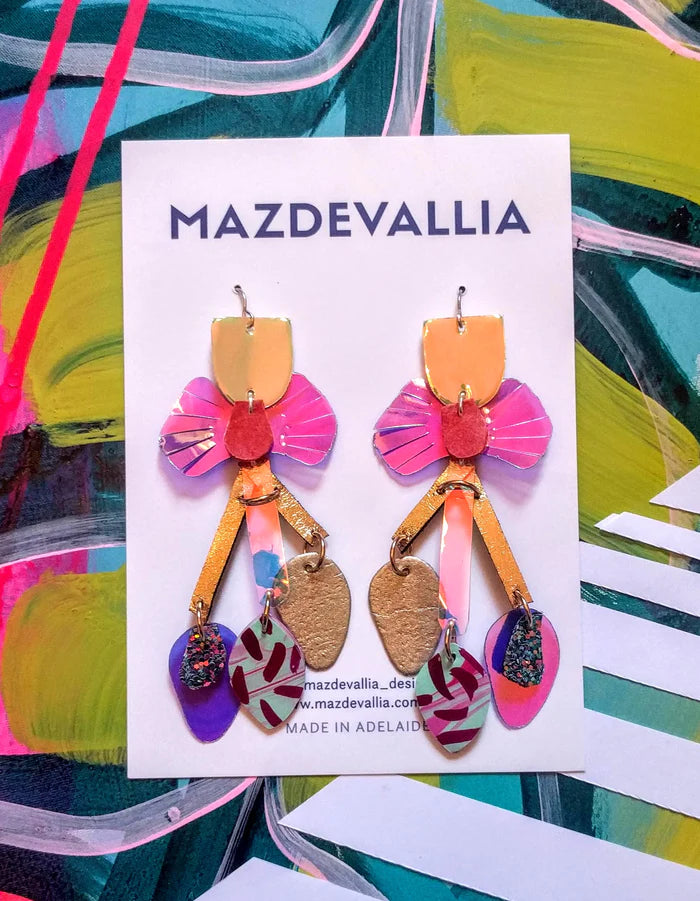 Anthelion Statement Earrings
Anthelion Statement Earrings - Empress of Light collection
Length: 105mm
Width: 40mm
Iridescent PVC,  iridescent translucent PVC, mandarin velvet, gold metallic leather, hand-painted sustainable cork leather in metallic silver, glitter fabric. Hand painted abstract designs on polymer clay shapes. 

Iridescent PVC has a soft white felt back, hand painted cork leather in metallic silver has a natural cork back, gold metallic leather has a black suede back.  

All earrings are designed, painted and completely handmade. No two pairs are ever the same.
As these earrings are made by hand, there may be some very slight variations in the colours and shapes to the pair pictured.
These earrings are ultra-lightweight, use sterling silver ear wires and are comfortable to wear. They can easily be worn all day.
All pieces come gift wrapped (in true Mazdevallia style!) ready for gifting.