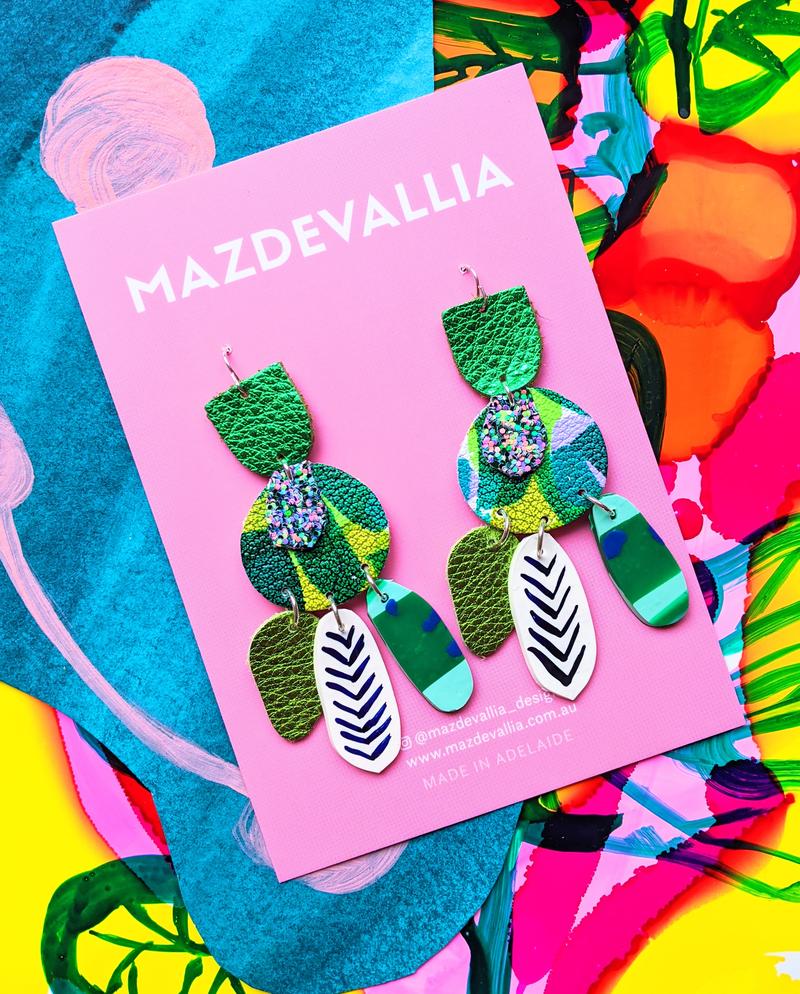 Bird Orchid Statement Earrings - Apple Green
Why be a wallflower when you can be a Bird Orchid? Up your style game with these statement earrings, featuring apple green metallic leather, hand painted polymer clay and (gasp!) mermaid glitter.
As one of the OG Mazdevallia designs, Bird Orchid is known for its wild beauty. The combination of jaw-dropping jewel tones and touch-worthy textures is a match made in heaven. As for the cheeky splash of sparkle… who could resist? Whether you're working, playing or nesting at home, you deserve to feel bloomin' exotic. Bird Orchid in apple green is guaranteed to brighten your day.
Length: 100mm
Width: 30mm

Apple green metallic leather, mermaid glitter fabric and hand painted white leather. Hand painted abstract design on polymer clay shapes. 

Apple green metallic leather shape has a soft suede back, white leather shape has a marshmallow-pink painted back.

All earrings are designed, painted and completely handmade. No two pairs are ever the same!
At only 5g each, these earrings are ultra-lightweight, use Sterling Silver ear wires and are comfortable to wear. They can easily be worn all day.