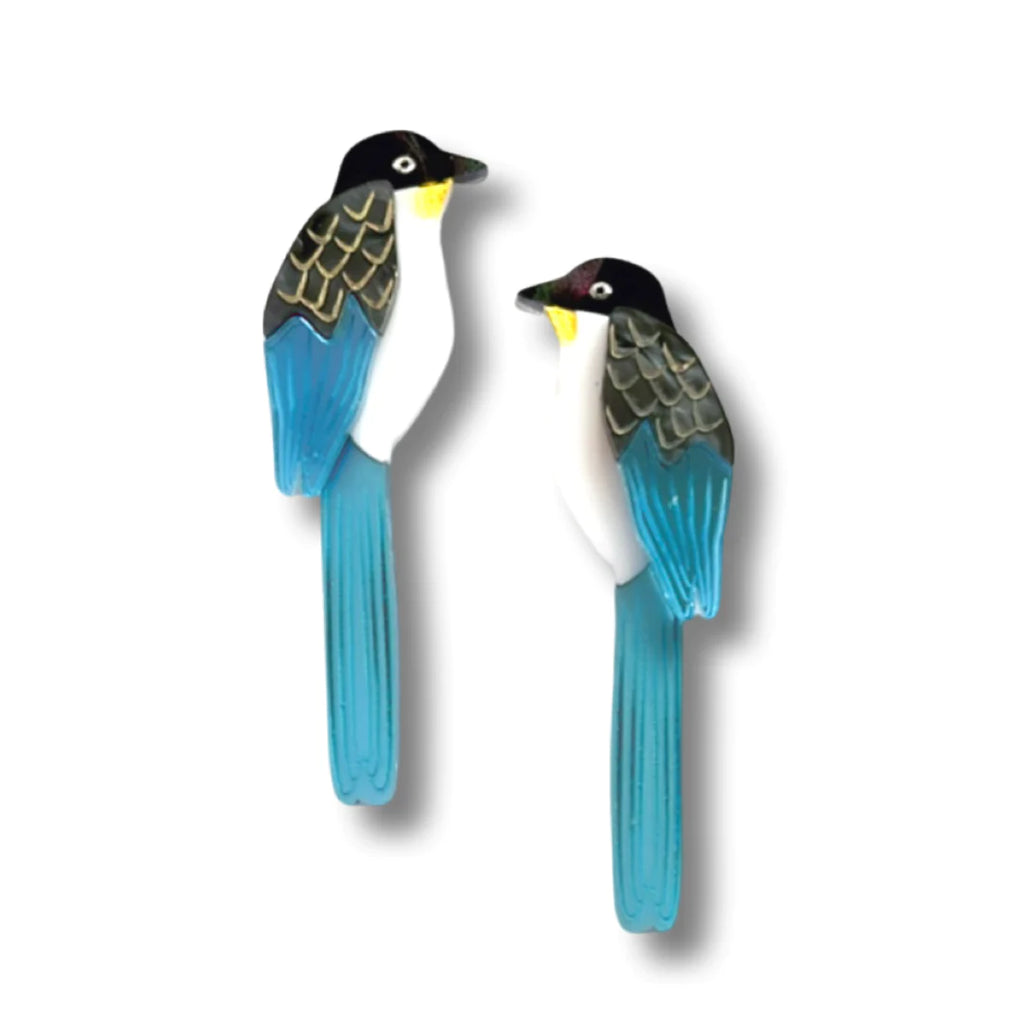 Onaga, Blue Winged Magpie
This beautiful Blue Winged Magpie Earring is sure to make you stand out! The unique and stunning blue wings are sure to turn heads and make you the talk of the town. With its elegant and stylish design, this earring is perfect for any occasion. Show off your unique style with this one-of-a-kind earring!
ESTIMATED SIZE : H x W 
♥️ All earrings are hand designed and assembled. 
♥️ Made with good quality acrylic. 
♥️ The main components are sourced from Australia.
♥️ All earrings have hypoallergenic surgical steel posts.
♥️ They are so light you forget you are wearing earrings.
♥️ Most importantly have fun  
 HANDLING INSTRUCTIONS:
- Handle with care, avoid dropping 

- They will handle some water however we recommended that you avoid water where possible for longevity
- Avoid swallowing