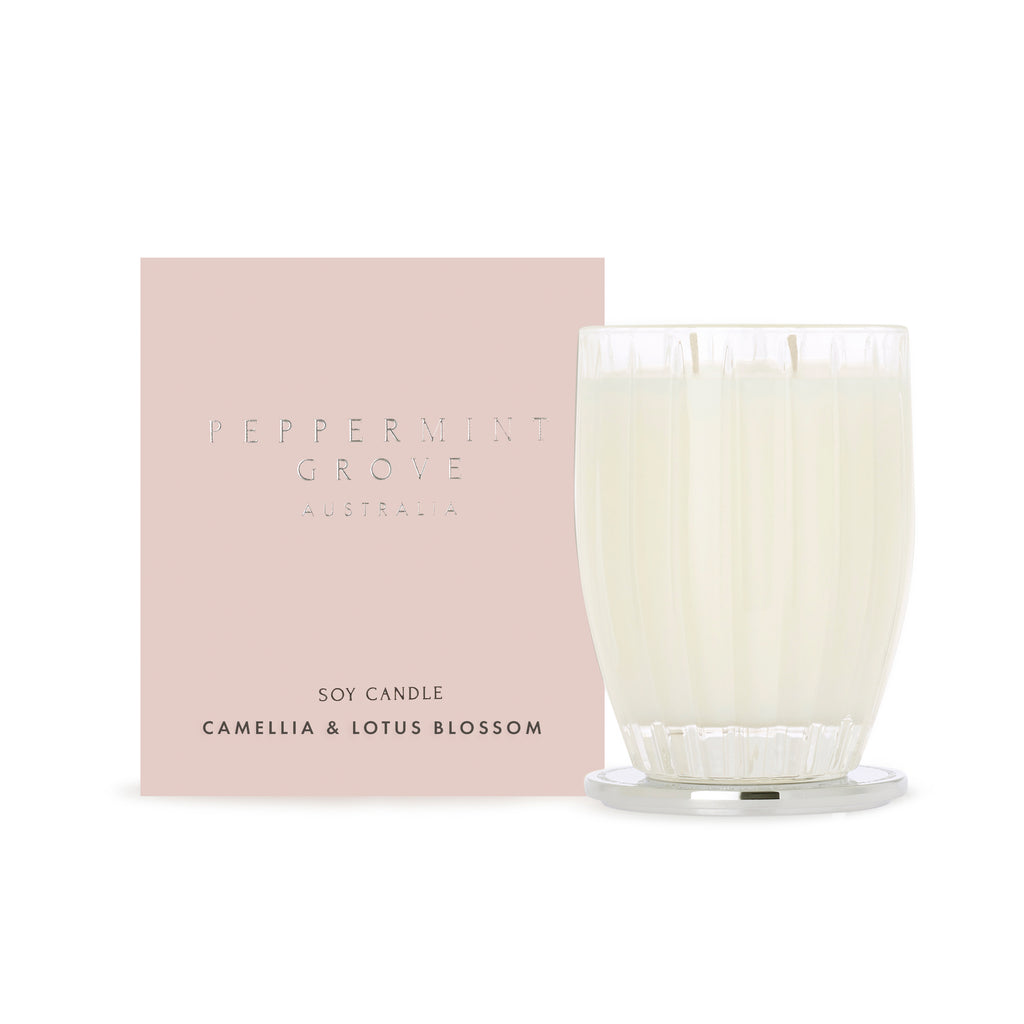 DISCONTINUED PEPPERMINT GROVE CANDLE - Camellia & Lotus Blossom
A fresh aquatic fragrance with inspiration from the Whitsundays and Far North Endless summer days, chic garden parties and champagne on ice. A room filled with the elegant aroma of freshly picked jasmine, camellia and luxe lotus blossom. A place where romance is born and memories are made to last forever.

Fragrance Family: Floral

Top notes are bergamot and fresh lime; heart notes are jasmine, camellia and lotus blossom; base notes are amber, musk, tonka bean, creamy vanilla and sandalwood.
Our fragrant soy candles are handmade using high-quality Australian fragrances. They are poured in our highly polished custom-designed glass and feature a polished silver lid that also acts as a protective barrier for surfaces.

To ensure you gain the maximum pleasure and longevity from your Peppermint Grove experience, please read our candle care & safety instructions before lighting.