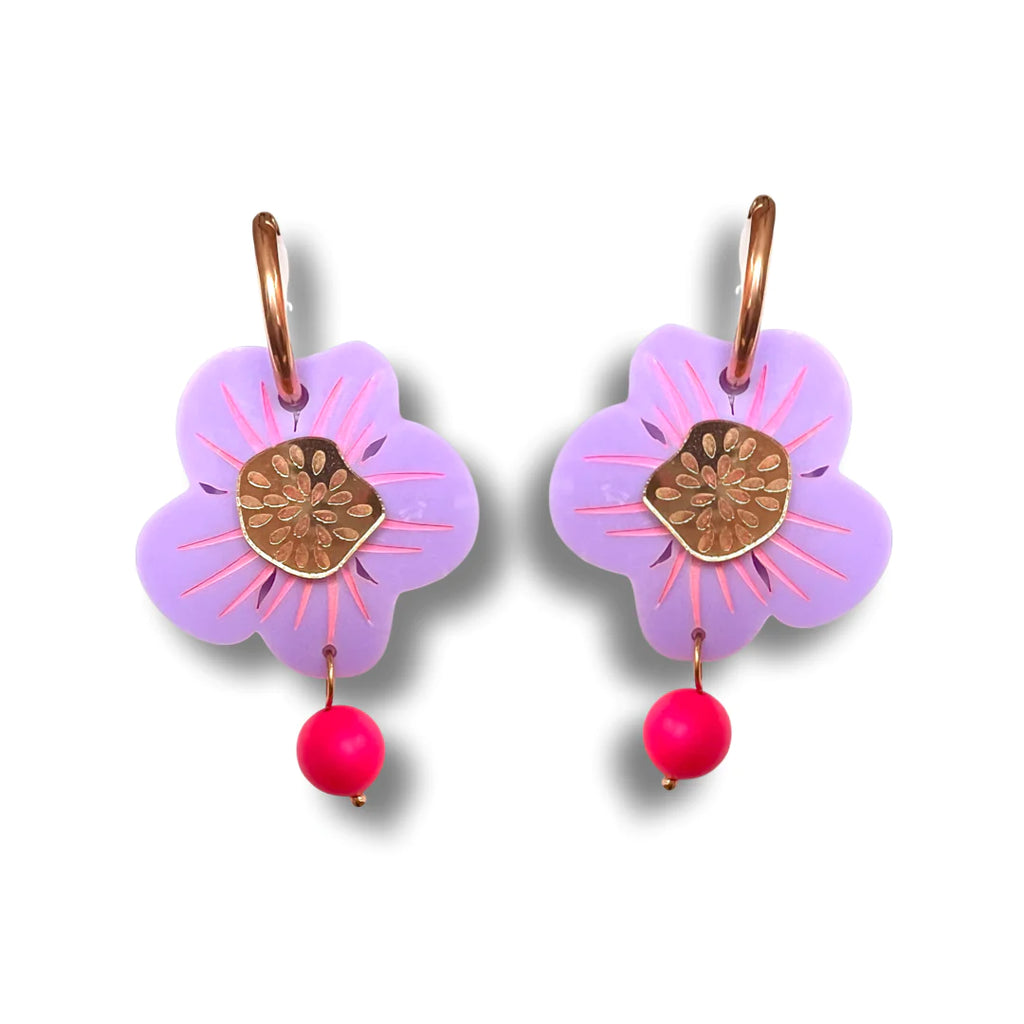 Japanese Geranium Pink
This Japanese Geranium Flower is the perfect accessory for any outfit. It is a delicate and beautiful flower that comes in pretty pink, gold, and silver colors. It is lightweight and wearable, so you can take it with you wherever you go. Whether you're dressing up for a special occasion or just want to add a touch of color to your outfit, this flower is sure to make you stand out. Enjoy the beauty of this flower and its many benefits!
ESTIMATED SIZE : H  x W  
♥️ All earrings are hand designed and assembled. 
♥️ Made with good quality acrylic. 
♥️ The main components are sourced from Australia.
♥️ All earrings have hypoallergenic surgical steel posts.
♥️ They are so light you forget you are wearing earrings.
♥️ Most importantly have fun  
 HANDLING INSTRUCTIONS:
- Handle with care, avoid dropping 

- They will handle some water however we recommended that you avoid water where possible for longevity
- Avoid swallowing