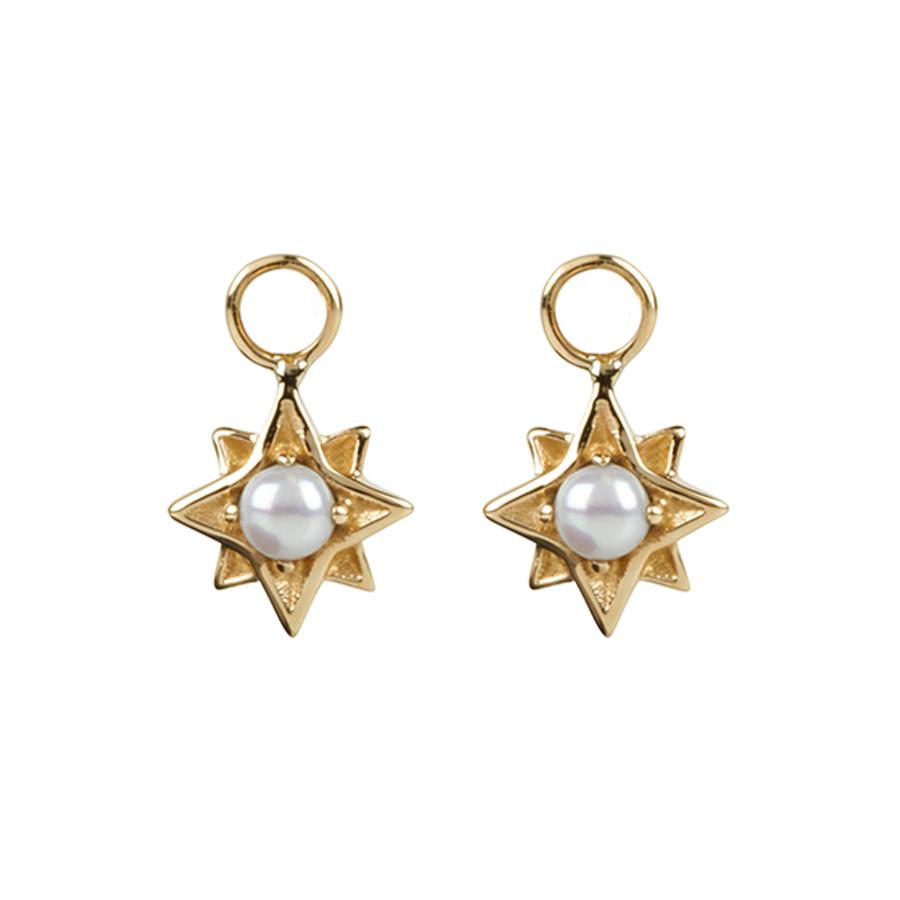 Kyoti Pair of North Star Earring Charms || Gold || Pearl
The North Star is the anchor of the northern sky. It also has a symbolic meaning, for the North Star depicts a beacon of inspiration and hope to many. 
About your stone:
Pearls help to balance the human body's natural rhythms and hormone levels with the lunar cycles. This stone will bring you inner wisdom and help to strengthen and nurture the growth of pure love. ​These stones when worn or carried, spread loving vibrations. ​
 Item details:
Gold Vermeil over Italian Brass.

High quality pearl.
Delivered in KYOTI custom black jewellery pouch
Original design by KYOTI designs, Melbourne, Australia.
SIZE: Star 1cm x 1cm (plus the loop at the top)