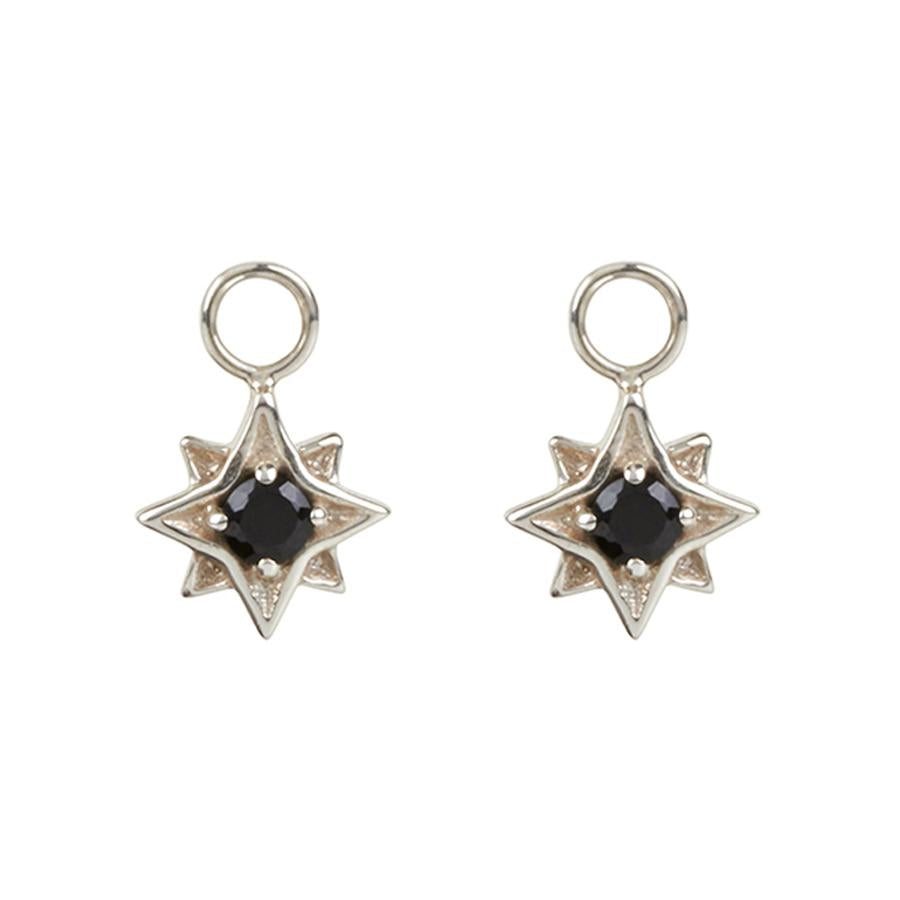 Kyoti Pair of North Star Earring Charms || Silver || Black Spinel
The North Star is the anchor of the northern sky. It also has a symbolic meaning, for the North Star depicts a beacon of inspiration and hope to many. 
About your stone:
Spinel is a stone that can bring high energy to all efforts and all realms. In the outer world spinel is used to attract money wealth and prosperity. It can also be used to bring vitality to any endeavour. In the inner world the high energy of spinel can bring energy up from Mother Earth to power our spiritual quests and help us move toward our best destinies. ​
Item details:

Sterling Silver 
High quality spinel
Delivered in KYOTI custom black jewellery pouch
Original design by KYOTI designs, Melbourne, Australia
SIZE: Star 1cm x 1cm (plus the loop at the top)