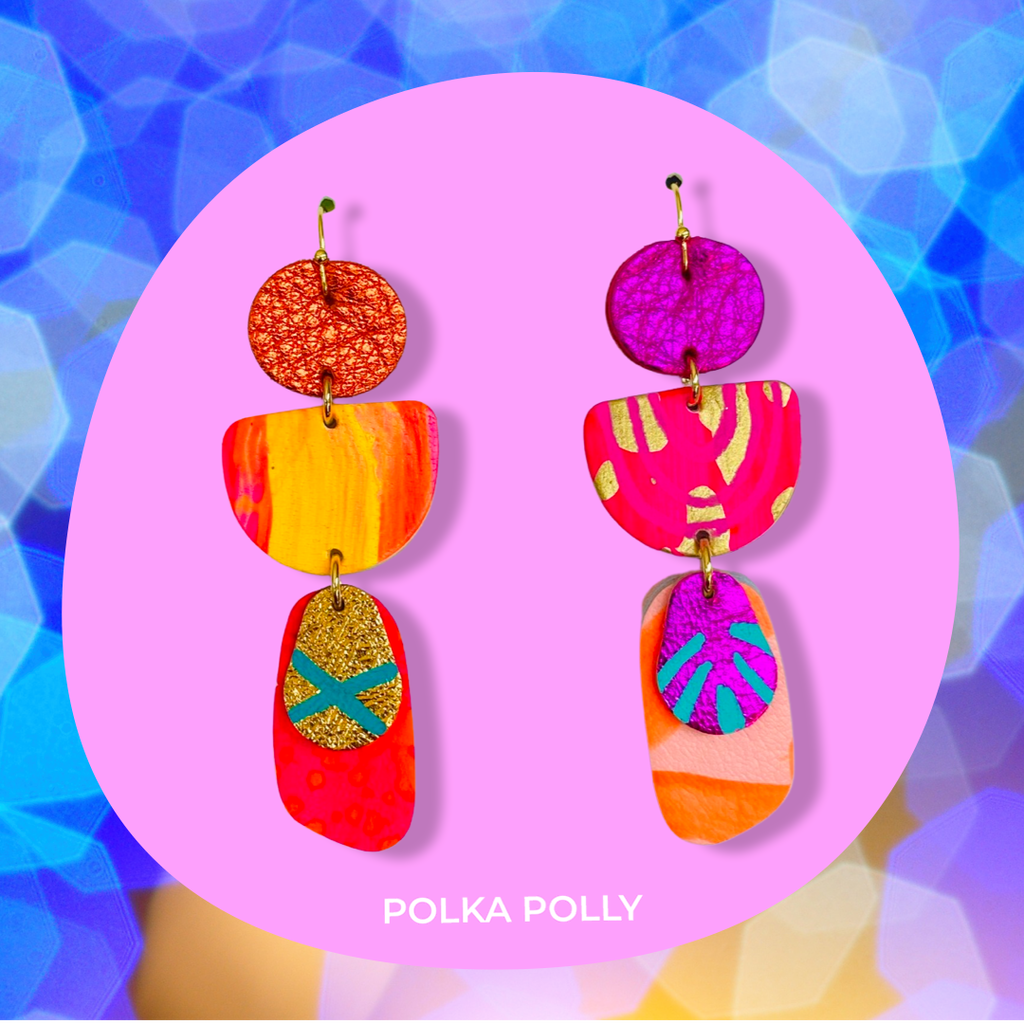 Lava Isle Flourish
Materials: Genuine Leather, Stainless Steel
LAVA ISLE  FLOURISH is super bright, if you're looking for eye popping colour this one is for you!
A vibrant eclectic mix of metallic tangerine, dark gold and hot pink, with neon hand painted genuine leather beads. All hung from golden stainless steel hooks.
Colour and Pattern placements will differ between pairs.