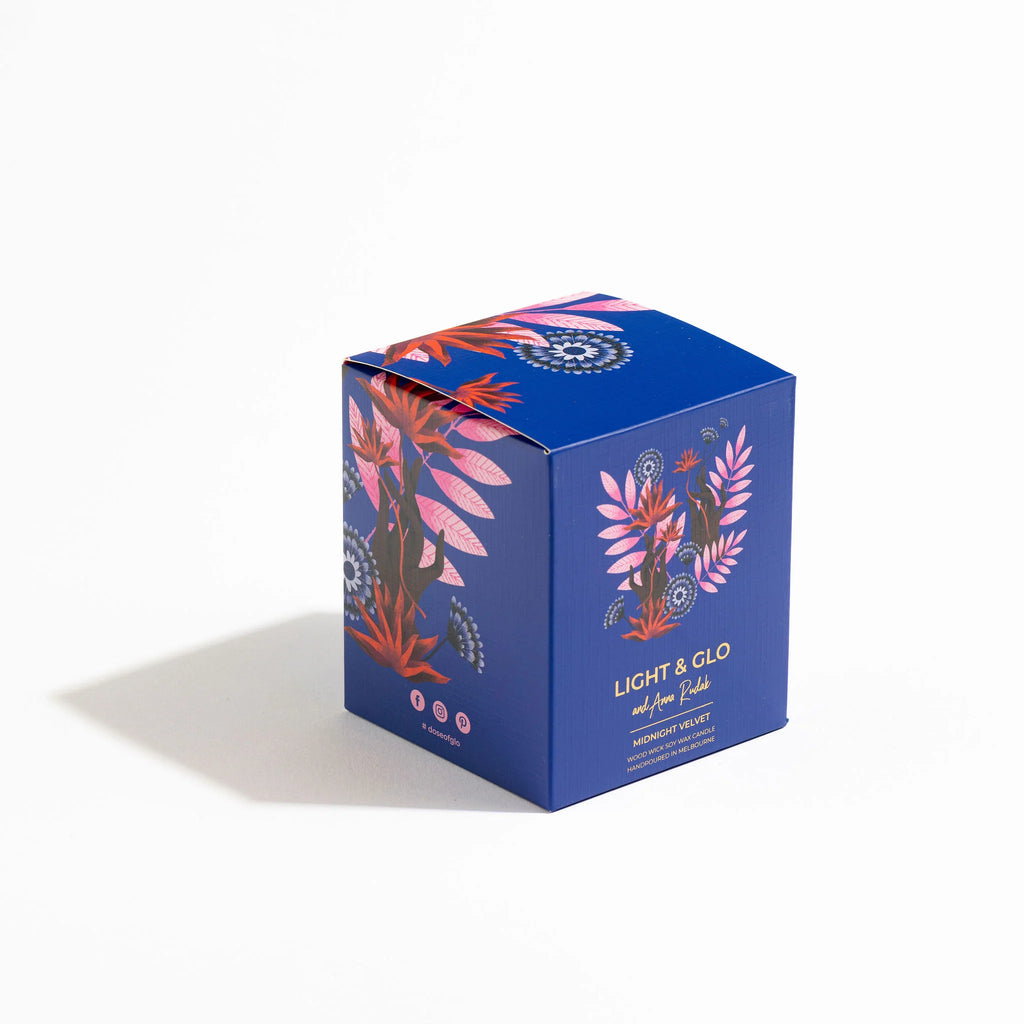 MIDNIGHT VELVET - ARTIST LARGE CANDLE
Artist Collection - Midnight Velvet
If you're looking for a unique and special candle to celebrate a special occasion, or to simply enjoy the amazing scents to inspire your senses, then you need to experience our Light & Glo Artist Collection candles. These gorgeous rose gold electroplated candles are for celebration, cheer and fun. The special blends of aromas in this range of candles are sure to make any event feel even more special and meaningful.
Midnight Velvet Scent Notes:
An exotic blend of black orchid combined with notes of ginger root, patchouli and musk for a seductive, sophisticated scent.
Top Notes:

Bergamot, Ginger

Middle Notes:

 Orchid, Heliotrope

Base Notes

: Patchouli, Musk
Electroplated rose gold Jars
300g / Approx. 70 hr burn time.
Made In Melbourne