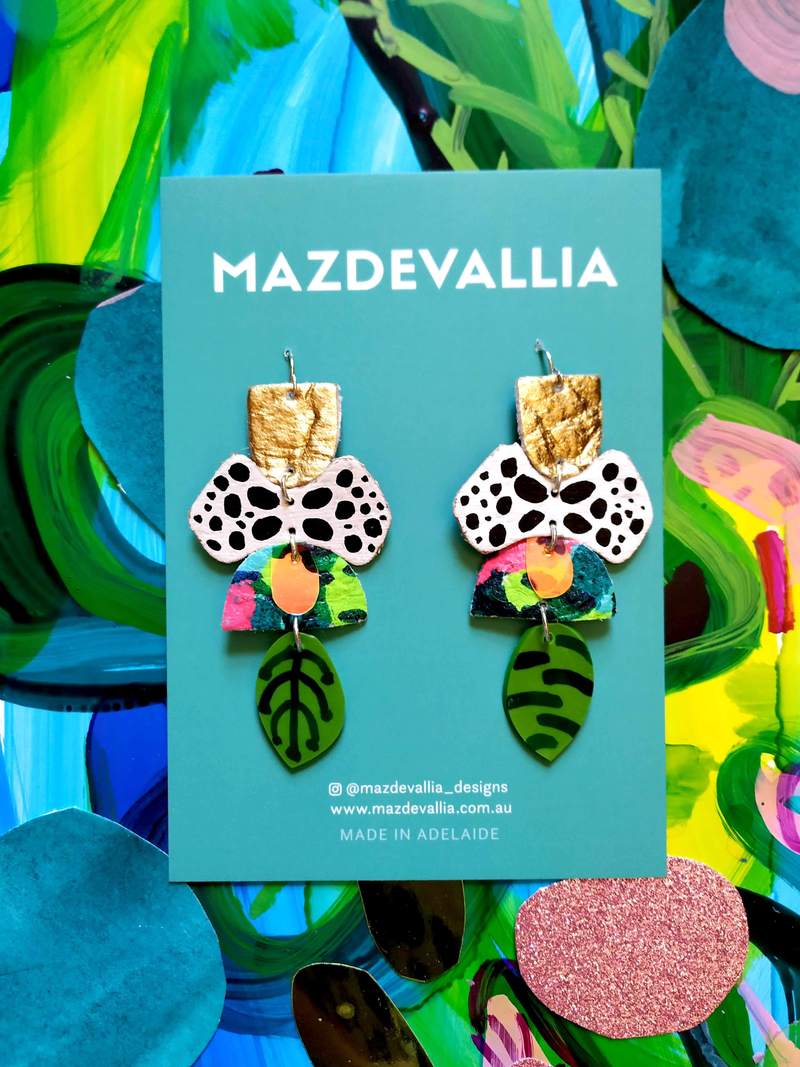 Okenia
Length: 75 mm

Width: 40 mm at the widest part
Metallic gold and hand painted Piñatex®,  iridescent PVC, sustainably sourced hand painted cork fabric, hand painted abstract designs on hand cut polymer clay shapes. 
Piñatex® is a beautiful vegan friendly, natural, sustainably produced textile that was developed for use as a sustainable alternative to mass produced leather. The hand cut Piñatex® components have a pastel pink painted back.
*Please note* -  As these earrings are made by hand, there may be some very slight variations in the colours and shapes to the pair pictured.

These earrings are ultra-lightweight, use Sterling Silver ear wires and are comfortable to wear. They can easily be worn all day.