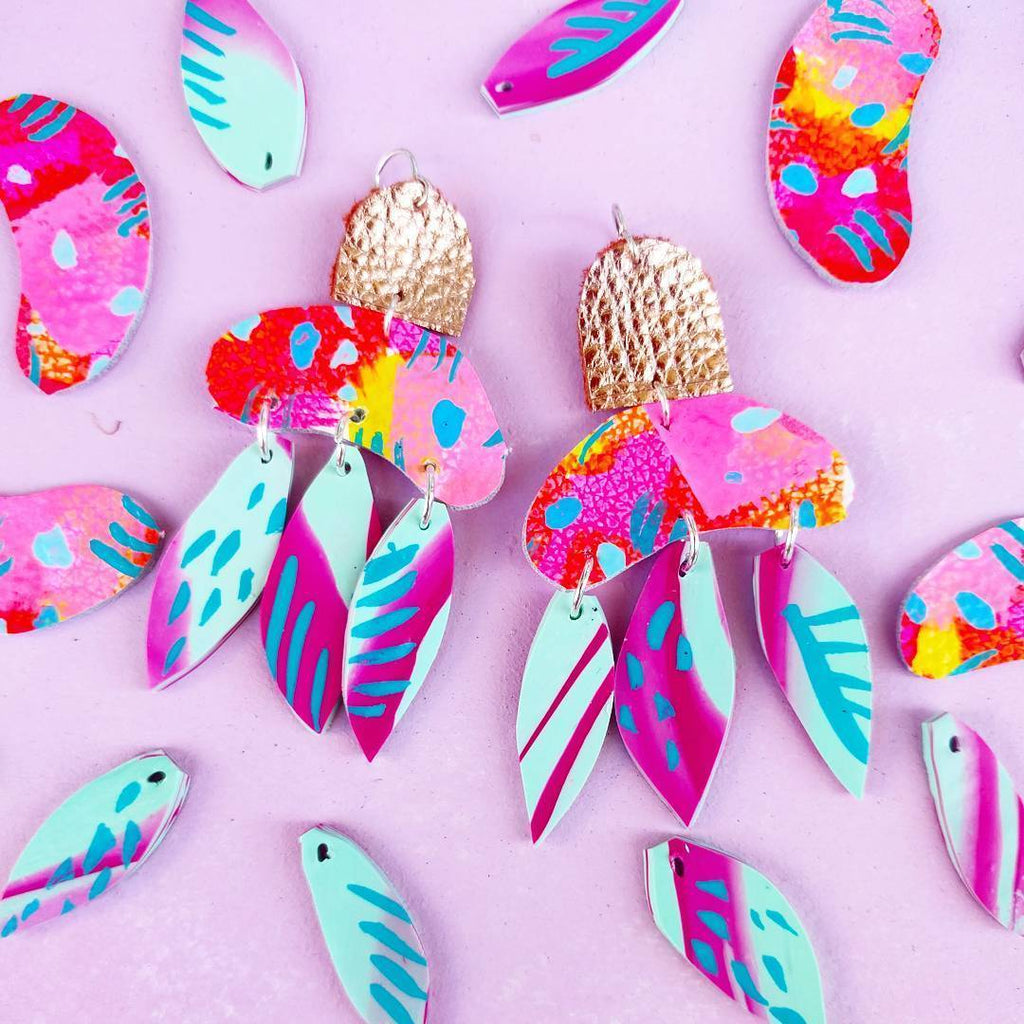 Neon Featherdrop
Length: 80mm
Width: 40mm
Rose-gold metallic leather tops, hand-painted white leather and hand-painted abstract designs on hand-cut polymer clay shapes.

Rose gold leather has a soft red/brown back. White leather has a pale pink back.

All earrings are designed, painted and completely handmade. No two pairs are ever the same!
*MADE TO ORDER* - The pair you receive will be made especially for you.  As these earrings are made by hand, there may be some very slight variations in the colours and shapes to the pair pictured.


These earrings are ultra-lightweight, use Sterling Silver ear wires and are comfortable to wear. They can easily be worn all day.