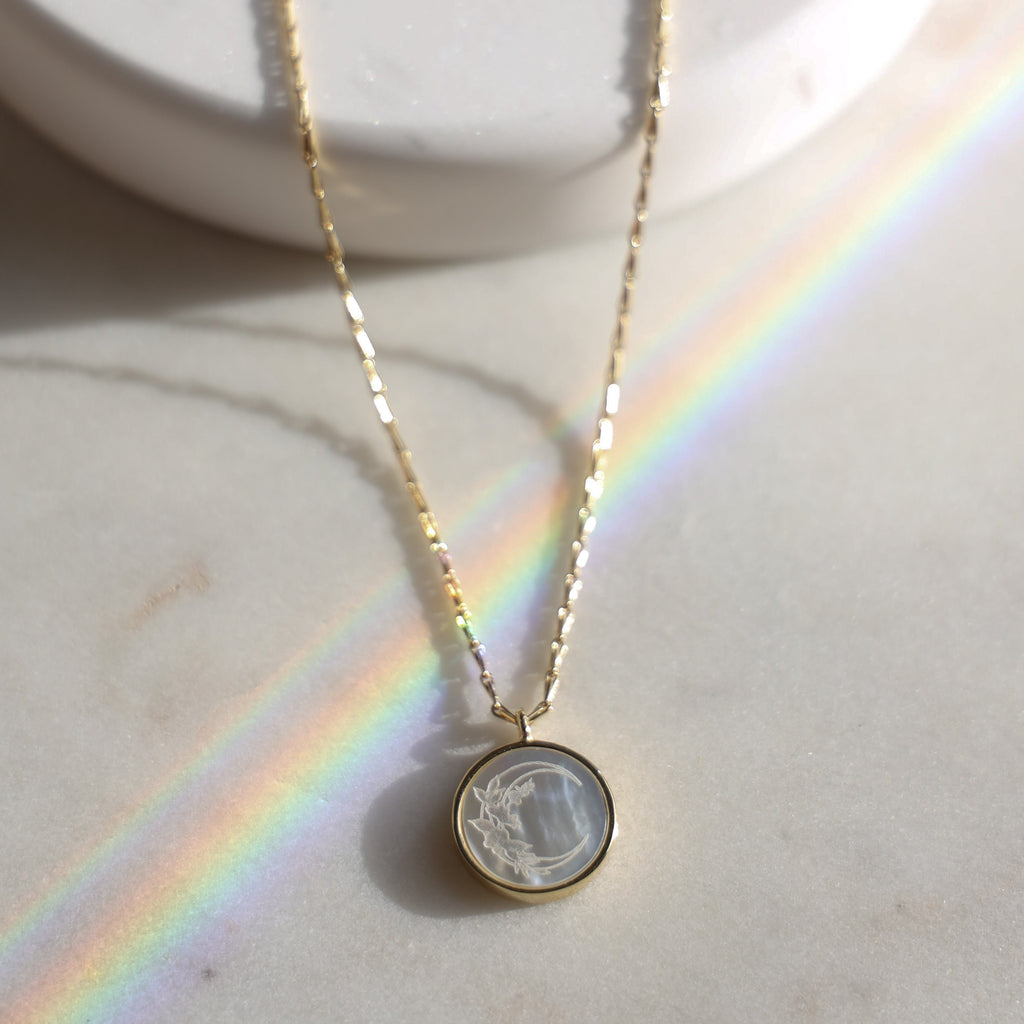 Seeker Necklace in Gold
Seeker Necklace in Gold
Soul Searcher Collection - The quest to live a life with purpose
She is not afraid to dive into the deepest corners of her conscience to evaluate her life, her values and her emotions. For once she has reflected with honesty she can reconnect with and replenish her soul. She lives a life full of meaning, pure happiness and unlimited potential.
With hand cut Mother Of Pearl inlay, our Seeker pendant is subtly etched with the Love Lunamei Blossoming Moon. Mother Of Pearl is known as a protection stone that brings you the gentle healing power of the sea. Our Seeker Necklace has been designed to soothe and calm your emotions so you can reflect with honesty and reconnect to the essence of who you truly are. Wear with one of our layering necklaces in Deep Sea, Paradeise Blue or Blush Pink. 
As with each and every one of our pieces our Seeker Necklace is lovingly gift boxed and includes an inspiring message just for you. We are all about spreading the love, that's why our loyalty program also offers you free love tokens for every purchase you make from our store.... so you can come back and spoil yourself or someone else again even sooner!
18 Gold plated
Hypoallergenic, free from nickel, lead and cadmium
50cm length including adjusters
Round pendant 15mm. Love Lunamei Signature Tag
As the majority of our pieces are handmade using natural materials and stones, some items may vary slightly from the product images. If you have any questions please contact us for more info.