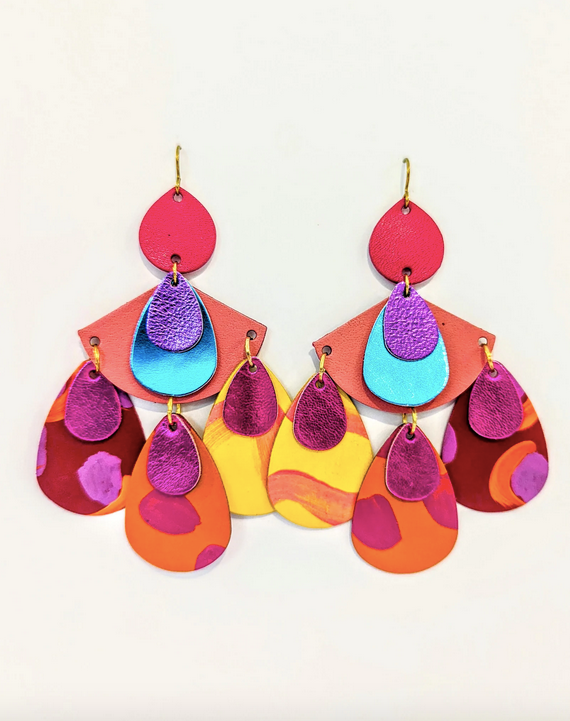 Tropicana Statement Earrings
Tropicana Glorious Dangles in deliciously bright colour pops of pink, orange, red, yellow and blue painted leathers.
A tropical party at your lobes, these earrings shake and move as you do. Make a statement, wear all the colours and soak up the fabulous the fun in this gorgeous pair.

Made from ethically sourced, hand painted and metallic leathers and colourful niobium earring hooks.
At 9.5cm in length and 6.5cm in width they make a strong visual impact and are true statement earrings yet are so light and comfortable they will feel like an extension of you.
Made from locally and sustainably sourced Kangaroo leather, each pair has the unique patina and warm tactile quality of real leather. They feel amazing!

The coloured hooks are anodised Niobium, a hypoallergenic metal that is one of the safest metals to use in ears for people who are sensitive to nickel. 
Made to order, each pair of earrings will be slightly different due to the nature of leather.
Every effort has been taken to give a true representation of the colours, textures and size. Please be aware that some devices may display colours with slight variation. 
Designed and made with love in Sydney