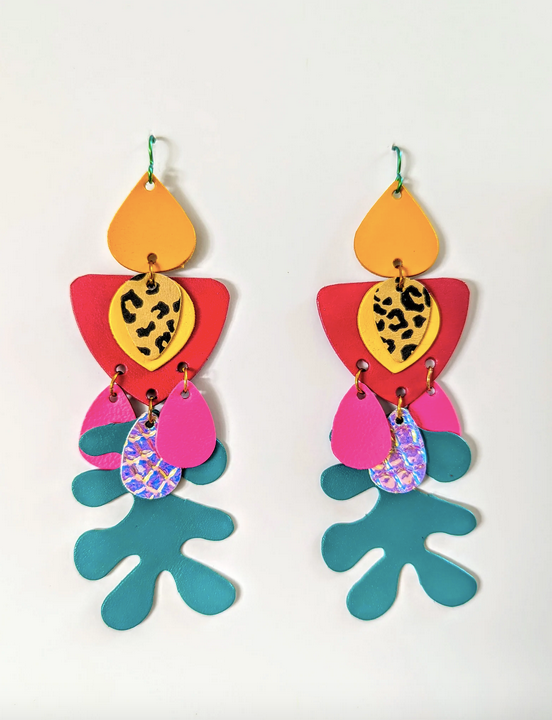 Dragon Fruit Salad Statement Earrings
Dragon Fruit Salad Leather Statement Earrings are dripping in colour and fun.
Delicious shoulder dusters, the sweetest tropical dangles ever!
Handcrafted, these earrings are so light and comfortable they will feel like an extension of you.
The leather used is locally sourced, sustainable Australian Roo leather and the coloured niobium hooks are completely hypoallergenic and will keep even the most sensitive ears feeling great!

Designed and made in my studio in Sydney, each pair of earrings is totally original and one of a kind, hence there may be some variation in painted patterned pieces.
Every effort has been taken to give a true representation of the colours, textures and size. Please be aware that some devices may display colours with slight variation.