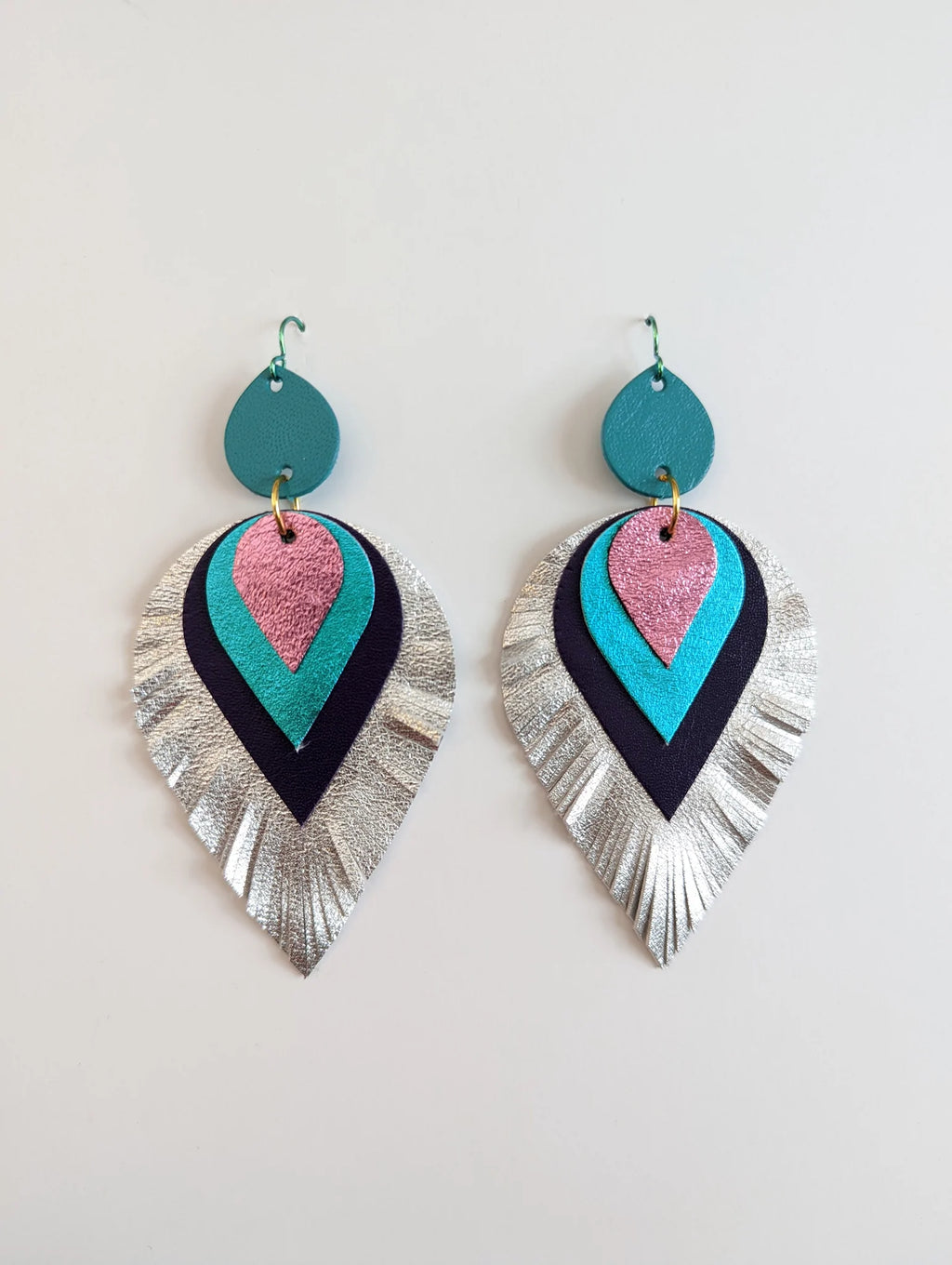 Dream Queen Leather Statement Earrings
Emotion Queen leather statement earrings in shimmering metallic turquoise fringe, rose gold and two toned pink leathers.
The queen of emotion has a full heart and a deep soul. Feel her power in these gorgeous, shining statement earrings.
Made from hand painted and metallic leathers and a hypoallergenic niobium ear wire.
Made to be worn all day and night, these earrings are so light and comfortable they will feel like an extension of you.
The leather used is either sustainable Australian Roo leather or salvaged from leather goods manufacturers, repurposing these precious scraps into a brilliant future for your earlobes. 
Coloured niobium hooks are completely hypoallergenic and will keep even the most sensitive ears feeling great!
Designed and made in my studio in Sydney, each pair of earrings is totally original and one of a kind due to their expressive handmade nature.
Every effort has been taken to give a true representation of the colours, textures and size. Please be aware that some devices may display colours with slight variation. 
Xanadu Designs - wearable art for ears