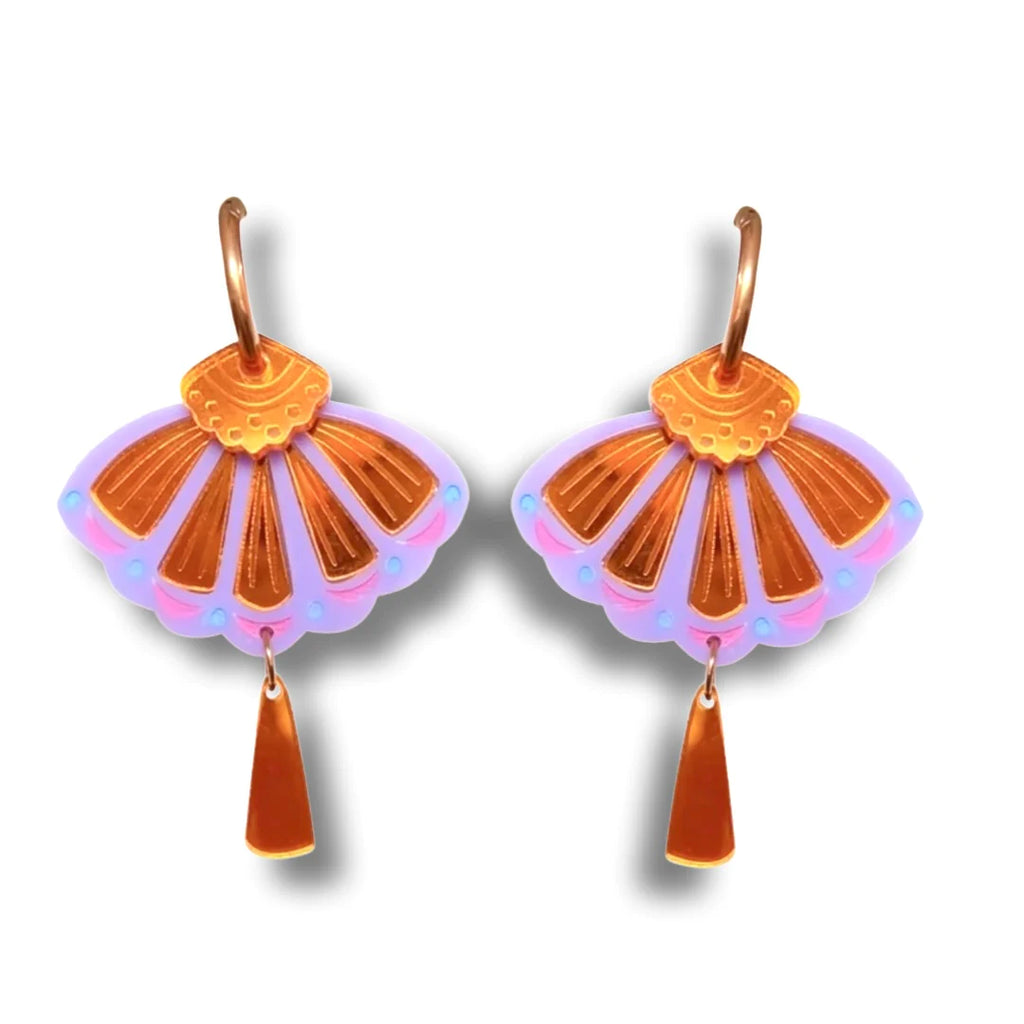 Japanese Dancing Fan
This Dancing Japanese Fan is the perfect accessory to make any outfit sparkle! With its beautiful colour combination, it shimmers as it dances gracefully in the air. Tthey are light and a design that makes it a great choice for any occasion. If your wanting to add a little glamorous fun to your look, this fan will be sure to make a statement.
ESTIMATED SIZE : H  x W  
♥️ All earrings are hand designed and assembled. 
♥️ Made with good quality acrylic. 
♥️ The main components are sourced from Australia.
♥️ All earrings have hypoallergenic surgical steel posts.
♥️ They are so light you forget you are wearing earrings.
♥️ Most importantly have fun  
 HANDLING INSTRUCTIONS:
- Handle with care, avoid dropping 

- They will handle some water however we recommended that you avoid water where possible for longevity
- Avoid swallowing