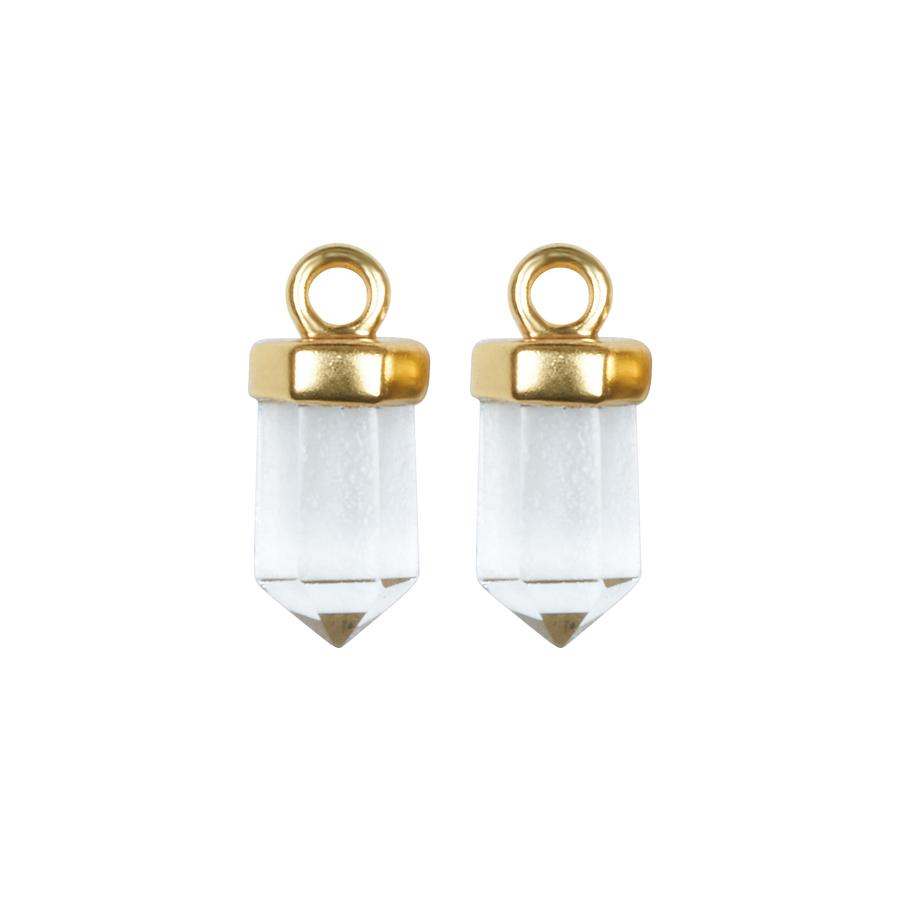 Kyoti Pair of Clear Quartz Earring Charms || Gold
$41.00
or make 4 interest-free payments of $10.25 AUD fortnightly with
More info
Beautiful little Clear Quartz charms to add onto any hoop earring that is the right size (See below)
About your stone:
Quartz healing properties will amplify any energy surrounding or being put into it, so making sure to occasionally cleanse the stone is important in order to maintain a positive energy. While the quartz properties can connect with and aid all chakras, giving it a reputation as a master healer, it is especially helpful for activating the crown chakra. This chakra controls how we think about and perceive situations. Quartz can help open up the mind and elevate negative perspectives to more a enlightened point of view. Its metaphysical purposes are vast, from helping to expand consciousness to facilitating open communication and stimulating the chakras. For those needing clarity of mind, clear quartz healing properties will eliminate energy blockages and allow energy to flow smoothly throughout the body.
Item details:

Gold Vermeil over Italian Brass

High quality Clear Quartz Charm. 
Delivered in KYOTI custom black jewellery pouch
Original design by KYOTI designs, Melbourne, Australia. 
Size: Width .6mm Length 13mm.