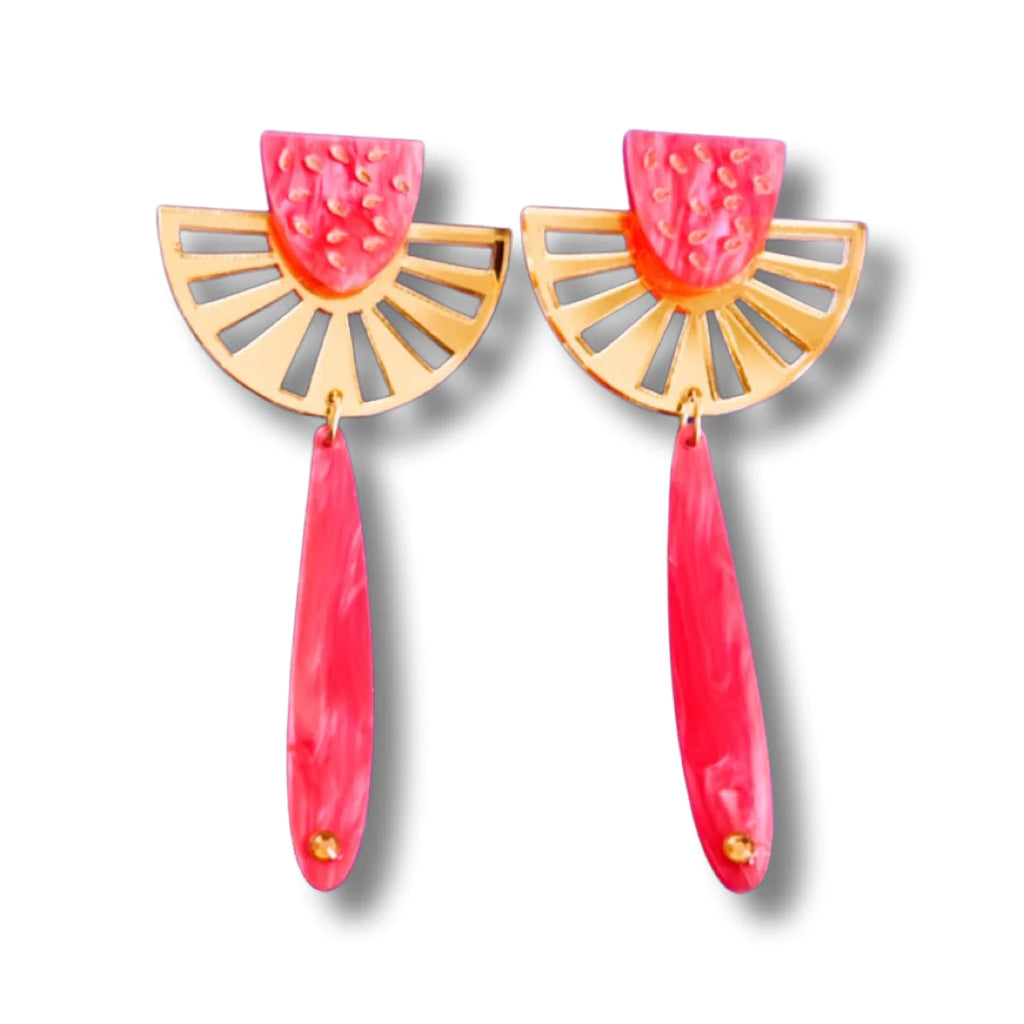 Miyagi Fan
These stunning Miyagi Fan Earrings are the perfect way to add a touch of sparkle and elegance to your look. Crafted with a small Swarovski crystal and finished in a beautiful pink and gold, these earrings are sure to turn heads.These earrings are sure to make you stand out from the crowd.
ESTIMATED SIZE : H x W 
♥️ All earrings are hand designed and assembled. 
♥️ Made with good quality acrylic. 
♥️ The main components are sourced from Australia.
♥️ All earrings have hypoallergenic surgical steel posts.
♥️ They are so light you forget you are wearing earrings.
♥️ Most importantly have fun  
 HANDLING INSTRUCTIONS:
- Handle with care, avoid dropping 

- They will handle some water however we recommended that you avoid water where possible for longevity
- Avoid swallowing